Hänel system advantages
Rotomat® and Lean-Lift® are high-tech products for the automated storage technology sector.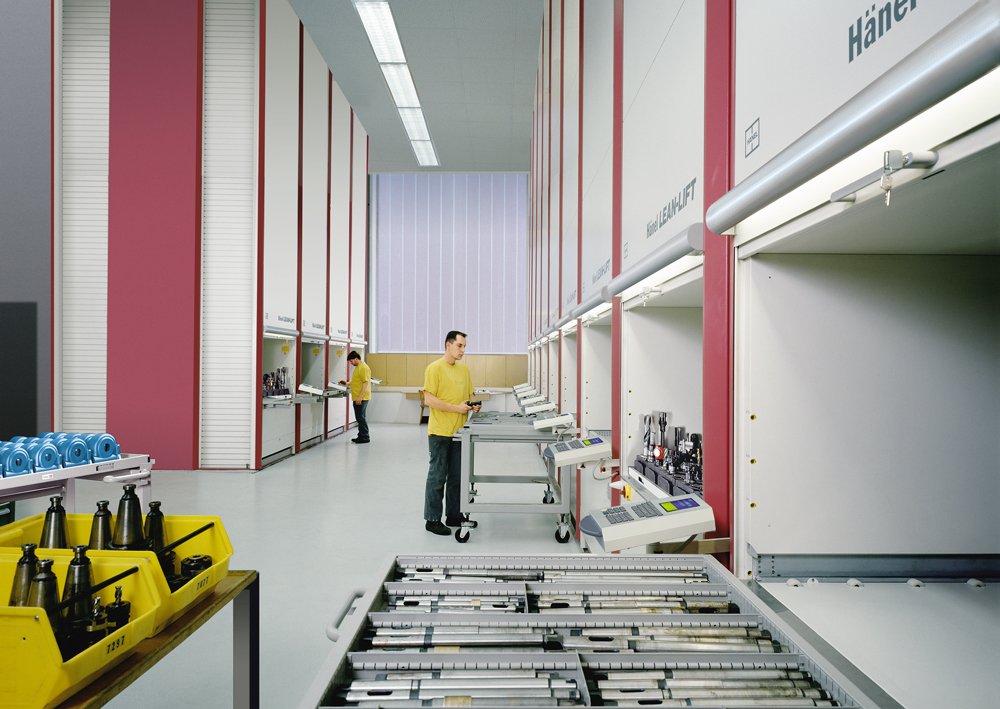 Space saved
Conventional storage methods require a lot of space!
With their compact design and by utilizing the available room height, Hänel systems offer maximum storage capacity!

Time saved
Operating conventional storage systems takes more time, as users need to walk long distances!
Goods to man is the motto instead of man to goods. Hänel storage systems result in substantial time savings!

Ergonomics
Disadvantage of conventional storage : Users have to bend, stretch or even climb ladders to retrieve storage items.
Advantage of the Hänel systems : The requested part is brought automatically to the ergonomic retrieval height at the touch of a button.

Goods protection
Hänel systems protect all parts from dirt, damage and unauthorized access!

Flexibility
With Hänel storage systems you can expand or alter your storage capacity at any time without any problem. The units can even be combined to span multiple floors and expanded step by step at a later date to meet growing needs.

Networking
By networking its intelligent microprocessor controllers and offering practice-oriented software solutions, Hänel creates a perfect logistics system that is precisely tailored to your requirements!

The pluses
• Space saved
• Time saved
• Ergonomics
• Goods protection
• Flexibility
• Networking

result in high economic efficiency that sets your company on the road to success.
Featured Hanel Vertical Storage System