AC-Premier Design
· Top class pallet trucks with excellent designs.
· Professional and ideal storage aid for all variety of manual transport operations over short distances in stores and warehouses as well as factory plants.
· Reliable, sturdy, torsion-resistant due to its extremely strong quality steel profile with Germany standard WAGNER painting system ensures best powder coating and paint quality.
· All pivots points are greased ensuring excellent maneuverabilily with effortless steering. The chromed bearing bushes and joint ensure quiet oeprations and a particularly long service life.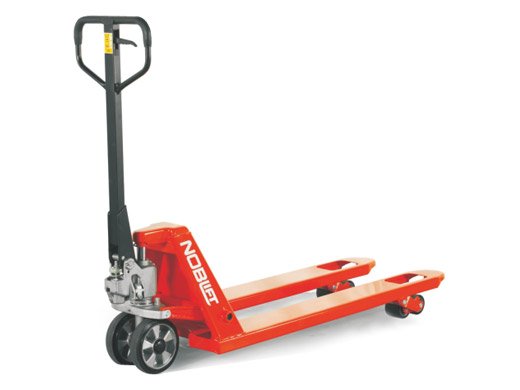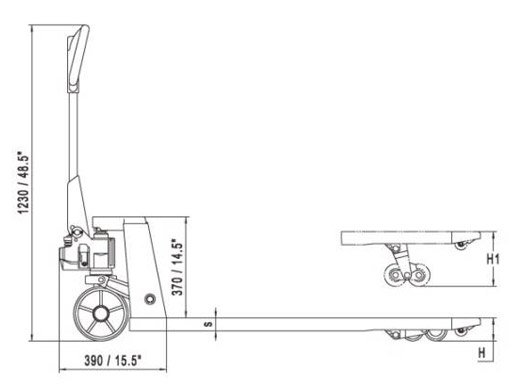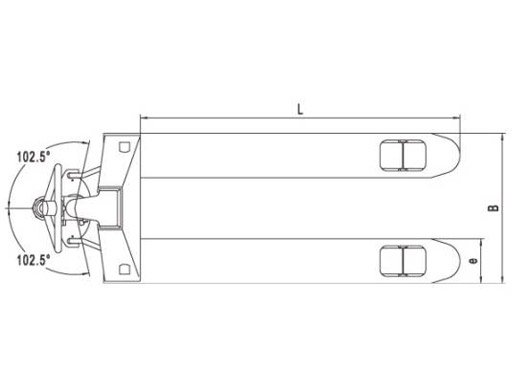 Parameters
Features

Option of single and tandem fork rollers.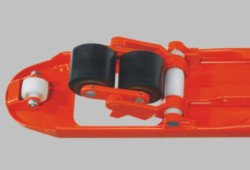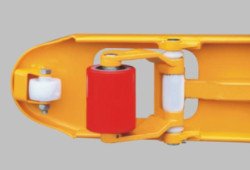 Additional entry and exit fork rollers guarantees maximum stability and safety for transporting goods on slopes.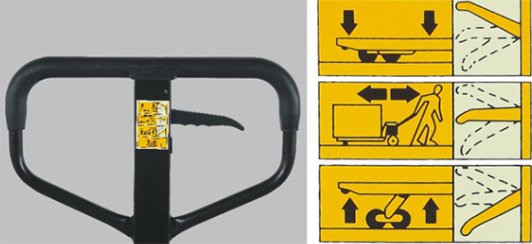 Ergonomically designed handle with comfortable rubber grip allows optimized safety as well as comfort.

Three position operational handle lever for lifting, transporting and lowering purposes.
· Lower Position---to lower load, pull up on the finger tip control.
· Neutral Position—to place finger tip control in this position during pulling the truck or load.
· Lift Position—to raise load, push down on finger tip control, pump handle to raise the load.
· Excellent galvanized whole casting hydraulic pump, robust and durable, with fine control of lowering speed and overload valve, low routine maintenance.

Optional black powder-coated one-piece intergrated pump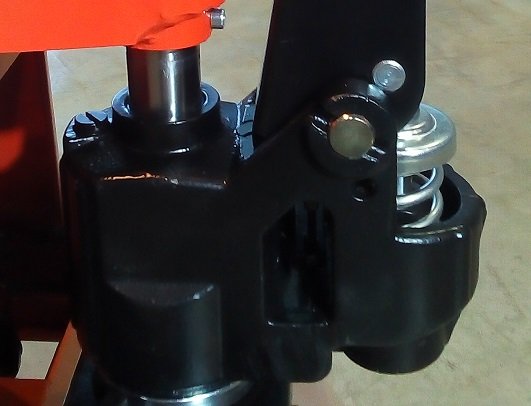 Option of different coating material for both steering wheel and fork rollers.

· Polyurethane Ideal for delicate floors with hard wearing and non-marking property, quiet and durable.
· Nylon---low drag efforts, high resistance to chemicals, non-marking, preferred in food, fishing and chemical industries with smooth level floors.
· Rubber---Best choice for quiet and durable demands, ideal for smooth and rough floors.